swordfish
3

June 22nd, 2020 + 3:06 PM
·

swordfish
So if you are keen Please just upload some some music/video and let's see if it snowballs?
I will comment on you for sure .... but so will others from around the world
John T aka Swordfish
0

June 12th, 2020 + 5:06 PM
·

swordfish
Here is a video for which I composed all the music.... Part of a distance learning project... happened to co-incide with Italian tragedy of coronovirus. If you listen hard at the end you can hear the ambulances ... now such a sad sound around my house 1/2 a kilometer from my front door



To see full screen click on you tube in the frame

Keep Safe

The Fish
2

So the music you hear on this video is my entry to a film music composition competition I just completed ... for Spitfire Audio (Check them out for some amazing free sounds
https://www.spitfireaudio.com/
and more !!!!) Its been a long journey since my first days on Bandamp!! And I still love this site and its potential so much!!!Please listen on headphones or a decent sound system. If you want to see full screen click on youtube in the viewer.
Here is the link
Please feedback ...... thats the best thing about Bandamp!!!
0

Heres the soundtrack I recently prepared for an insane competition to win shedloads of gear!!!


...

Your thoughts please?

The fish
1

April 28th, 2020 + 4:04 PM
·

swordfish
Here is a video for which I composed all the music.... Part of a distance learning project... happened to co-incide with Italian tragedy of coronovirus. If you listen hard at the end you can hear the ambulances ... now such a sad sound around my house 1/2 a kilometer from my front door

To see full screen click on you tube in the frame/

Keep Safe

The Fish
Alias:
swordfish

Status: Offline
Threads:
171
Posts:
2,327
Songs:
24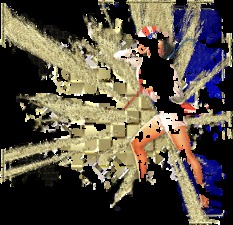 Joined: August 06th, 2005
Last login: October 15th, 2020
My Messengers
| | |
| --- | --- |
| AIM: | n/a |
| ICQ: | n/a |
| Skype: | n/a |