swordfish
6

September 17th, 2021 + 5:09 PM
·

swordfish
Man its so long since I posted an Bandamp.

Still my all time favourite platform..

Swordfish
3

March 17th, 2021 + 8:03 PM
·

swordfish
Hello Bandampers,
A very sad message to let you all know that Linda, the wife of Jim Koontz (aka
http://jimkdaadtman.bandamp.com/
) has passed on.
Linda, is the other loving half of Jim, and a great personal friend to many Bandamp members around the world.
"Thank you Linda for making us smile and laugh
so much"
Our thoughts and prayers are with Jim and all of his family at this time.
John T (swordfish)
3

June 22nd, 2020 + 3:06 PM
·

swordfish
So if you are keen Please just upload some some music/video and let's see if it snowballs?
I will comment on you for sure .... but so will others from around the world
John T aka Swordfish
0

June 12th, 2020 + 5:06 PM
·

swordfish
Here is a video for which I composed all the music.... Part of a distance learning project... happened to co-incide with Italian tragedy of coronovirus. If you listen hard at the end you can hear the ambulances ... now such a sad sound around my house 1/2 a kilometer from my front door



To see full screen click on you tube in the frame

Keep Safe

The Fish
2

June 12th, 2020 + 4:06 PM
·

swordfish
So the music you hear on this video is my entry to a film music composition competition I just completed ... for Spitfire Audio (Check them out for some amazing free sounds
https://www.spitfireaudio.com/
and more !!!!) Its been a long journey since my first days on Bandamp!! And I still love this site and its potential so much!!!Please listen on headphones or a decent sound system. If you want to see full screen click on youtube in the viewer.
Here is the link
Please feedback ...... thats the best thing about Bandamp!!!
Alias:
swordfish

Status: Offline
Threads:
173
Posts:
2,329
Songs:
25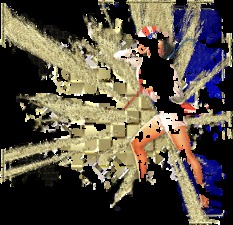 Joined: August 06th, 2005
Last login: July 19th, 2022
My Messengers
| | |
| --- | --- |
| AIM: | n/a |
| ICQ: | n/a |
| Skype: | n/a |