swordfish
0

April 21st, 2017 + 6:04 PM
·

swordfish
I must admit .... i'm loving the challenge....

squaring up with a whole new computer....
And dealing with the 30 day MOJO find
The damn thing just found midi today

Ive decided That I close out everything before!!

So I'm sitting on a new Drive

For NEW STUFF!!

New Bandamp!!
0

November 23rd, 2017 + 6:11 PM
·

swordfish
3

November 21st, 2017 + 6:11 PM
·

swordfish
1

July 29th, 2017 + 3:07 PM
·

swordfish
I can't post into announcements for some reason???
So here is a bit of Gossip!!!
Last Friday I met back up with Bandamp member PRG ....
He's just come back from China
after a year being awesome......teaching music there!!
He's the trumpet player on Funky Town
http://forum.bandamp.com/Audio_Review/2919.html
A Great friend!! And AWESOME Trumpet player!!
Also !!!! Stop Press !!!
Bandamp member and super friend...JBP is visiting UK (From Poland !!! and we are meeting up next Saturday)
Jim and I did 'Shoot Me' and 'SMH' .... both of which are always in the playlist.
Hoping that PRG ... JBP and myself might sort a jam ???
Unlikely but.......Who Knows .....???
Happy Fish
Just to let you all know,
I totally appreciate that this site has led to so many friendships in the UK and around the world for me.
And that over the years they have endured
Its a Great site ....
Amp = Fish
5

July 2nd, 2017 + 5:07 PM
·

swordfish
2

June 30th, 2017 + 3:06 AM
·

swordfish
Could someone tell me where the time references generated on each post are generated.... I assume its somewhere in the USA.

Could times be referenced to local time zone or GMT

Just a Q??

Fish
Alias:
swordfish

Status: Offline
Threads:
157
Posts:
2,294
Songs:
11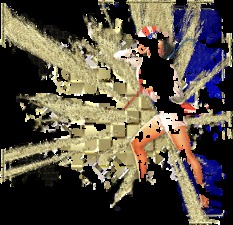 Joined: August 06th, 2005
Last login: January 17th, 2018
My Messengers
| | |
| --- | --- |
| AIM: | n/a |
| ICQ: | n/a |
| Skype: | n/a |