swordfish
1

January 24th, 2017 + 5:01 PM
·

swordfish
9

January 12th, 2017 + 7:01 PM
·

swordfish
2

December 29th, 2016 + 5:12 PM
·

swordfish
DUCK AND SURVIVE!!!

sorry but this is my seasonal offering....

God help us all

2017

I was a bit afraid to post this..... but it rings true ... WTF 2017
2

December 11th, 2016 + 8:12 PM
·

swordfish
work in progress
just keeping in contact

listen 2 the end for clues

finish by xmas???

ITS NOT QUITE THE REAL CHRISTMAS DEAL ......

YET??
3

August 12th, 2016 + 5:08 PM
·

swordfish
So this is a bit different!!!
this is a midi rendition of a march i have written for my Brass Band here in the UK.
Written on Sibelius notation software. And audio transferred from that.
No production values please....the volumes are a bit way out!!
Ive asked the band members to come to this site and hear it before I present it to them for rehearsal.
I was originally inspired by this clip from "those magnificent men and their flying machines" film
check it out!!
https://www.youtube.com/watch?v=McFj_vq3cwk
HELLO to anyone from Lanchester Brass Band .........welcome!!!
This is a bit different???
BTW its a little under tempo!! And still work in progress.....not finished!!!
But thought u might enjoy
Please feel free to listen to my other trax
http://swordfish.bandamp.com/music.html
Crossing the States is a great place to start!
John T aka "swordfish"
Alias:
swordfish

Status: Offline
Threads:
191
Posts:
2,234
Songs:
57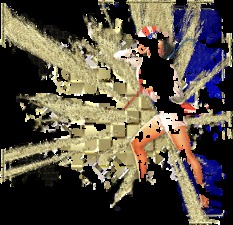 Joined: August 06th, 2005
Last login: March 13th, 2017
My Messengers
| | |
| --- | --- |
| AIM: | n/a |
| ICQ: | n/a |
| Skype: | n/a |