swordfish
0

April 21st, 2017 + 6:04 PM
·

swordfish
I must admit .... i'm loving the challenge....

squaring up with a whole new computer....
And dealing with the 30 day MOJO find
The damn thing just found midi today

Ive decided That I close out everything before!!

So I'm sitting on a new Drive

For NEW STUFF!!

New Bandamp!!
2

April 11th, 2018 + 5:04 PM
·

swordfish
10

February 10th, 2018 + 11:02 AM
·

swordfish
Bandamp vet......JBP writes and performs in the Eurovision Song Contest National Final ..... March 3 .....Krakow Poland.
WOW!!!!!!
Here is a link to JBP video of Jim Performing under the name Happy Prince.
Its one of ten songs broadcast live to the nation (Poland) on Saturday March 3 for public vote!!!!
My God I'm so excited!!!!
https://www.youtube.com/watch?v=Xkx0Jn7ao5w
Good Luck JBP
0

February 8th, 2018 + 7:02 PM
·

swordfish
2

January 30th, 2018 + 5:01 PM
·

swordfish
NAMED 'SPOON" ON THE SITE...
THAT HAS LOST HER WAY TO SIGN IN TO BAND AMP

CAN U HELP
5

July 2nd, 2017 + 5:07 PM
·

swordfish
Alias:
swordfish

Status: Offline
Threads:
155
Posts:
2,297
Songs:
12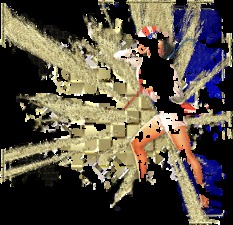 Joined: August 06th, 2005
Last login: April 18th, 2018
My Messengers
| | |
| --- | --- |
| AIM: | n/a |
| ICQ: | n/a |
| Skype: | n/a |